The Quantal aluminium atrium, or lantern roof, is perfect for new build or refurbishment. When specified RAL 7016 (grey) it ensures the rooflight atrium blends into the surrounding roofscape. Internally, the room below is flooded with light.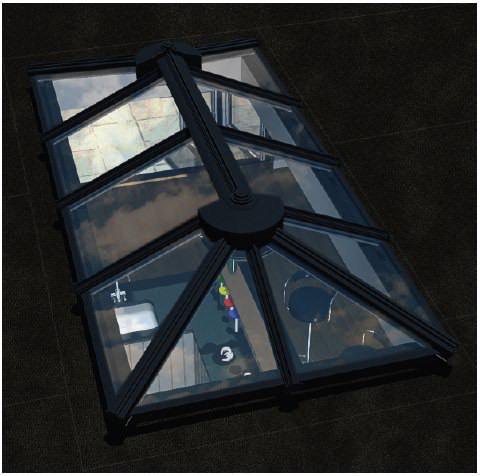 A rooflight atrium allows for higher proportions of ceiling when compared to traditional orangeries - and the Quantal rooflight atrium (available from 'stock' in white - plus a range of other RAL colours) can be fitted 'in series' across a large flat roof.
Atrium roofs feature a low height eaves beam which is fastened to a timber kerb or low height lantern frames. This improves thermal performance by reducing the potential of cold bridging.
An interesting alternative to a full orangery system If a gutter is required or if the Heritage internal cladding is required, then the roof is upgraded to the standard eaves with a height of 118mm.