What is an Orangery?
An orangery is a home extension with a glass roof typically covering less than 75% of the overall roof area, and glass walls covering less than 50% of the total wall area.
What is a Conservatory?
A conservatory is a home extension with a glass roof often covering at least 75% of the overall roof area, and glass walls covering at least 50% of the overall wall area.


What's the Difference Between An Orangery and A Conservatory?
These styles used to differentiate themselves from one another; these days, the differences between a conservatory and an orangery are less apparent. This is making the research and buying process harder for homeowners like yourself. Traditionally, orangeries were grand, ostentatious buildings used to grow orange trees in large period homes. The solidity of the pillars sheltered the oranges, but large expanses of glass ensure the sun's warmth cultivated the plants.
The difference between orangery and conservatory is that today orangeries are seen on smaller homes and are glazed structures more like conservatories. They tend to have more solidity in the roof with the use of a lantern and flat roof or an internal pelmet around the perimeter of the ceiling and usually have pillars made from brick or super-insulated aluminium columns which add an element of grandeur.
The main difference between a conservatory and an orangery is that the former are usually made from glass or polycarbonate panels. This brings the outside inside, without the solidity or grandeur of an orangery. With high performance glass and advances in thermally efficient technology such as insulated internal pelmets and super-insulated columns, today's conservatories look as impressive and feel just as cosy as an orangery. Design options such as colour and decorative Cornices provide options to create something unique and stylish too.
An orangery can be designed to include floor-to-ceiling glass, and brick pillars can be excluded. This means an orangery can look like a conservatory and vice-versa. This means that you, as a customer, will have complete control over the look of your new room and can ensure the finished installation looks as expected.
---
---

So, What is An Orangery?
An orangery bridges the gap between a conservatory and a fully-loaded single-storey extension. That's the best way to think of it and is the main difference between orangery and conservatory. By being the middle-ground between conservatories and extensions, they offer the best of both worlds while being a cost-effective home improvement. Thanks to the bricked walls, orangeries can be customised to suit just about any style and are available in a range of colours. The luxurious aesthetics could also add kerb appeal to your home.
Now that you know what an orangery is, you can explore our different styles further! At Ultraframe, our orangeries are available in three very distinct looks: the Contemporary Orangery, the Classic Orangery and the Lantern Orangery.
The Contemporary Orangery
To give you an idea, the Contemporary Orangery combines our super-insulated columns, with a decorative cornice and insulated pelmet for the ultimate orangery look. To add modern styling support wide spans of bi-fold or sliding doors with an integrated, invisible structural goalpost. A touch of contemporary glamour – perfect if you're looking for something stylish that perhaps combines with the colour of your window frames.

The Classic Orangery
The Classic Orangery, on the other hand, has a more traditional look with its brick piers, internal pelmet on the inside and curved cornice it exudes traditional stately-home elegance.

The Lantern Orangery
The Lantern Orangery is perfect for every conceivable property. Modern or traditional, it features the beautiful Ultrasky roof lantern. Internally it gives a deep perimeter ceiling, allowing for a flexible lighting design.
Find An Orangery Installer
If you are looking for an orangery for your home, the team at Ultraframe can help. We have local orangery installers in your area who can offer you a comprehensive quote. Find your installer today!
---
---
What is A Conservatory?
A conservatory is the traditional, most popular choice of home extension here in the UK. Glazing covers a wider surface area, which is one of the main differences between a conservatory and an orangery. With this, conservatories are seen as the brighter choice, as they allow more light into your home. They deliver superb thermal efficiency and can help open up any home thanks to subtle aesthetics.
However, unlike the conservatories of old, you can now choose from a range of different conservatory roofs when you choose an Ultra Installer. This is why the differences between an orangery and a conservatory are so blurred. Our conservatory roof options are as follows:
The style you most associate with a traditional conservatory, these double glazed roofs deliver the classic aesthetics. This style shows the apparent differences between a conservatory and an orangery. They allow an unrivalled amount of natural light to flood into your home, offering great versatility as a social space. Despite this, our double glazed conservatory roofs are incredibly secure and weatherproof.
A stark difference visually from our Glass Roof, our Livinroof is a solid alternative to the traditional glass roof option. With a solid roof, they can look closer to traditional extensions, which is why it's so hard for homeowners to work out the differences between conservatories and orangeries. These solid roofs provide increased home security and privacy, while the inclusion of glass panels will keep the room bright and welcoming.
The third conservatory roof option that Ultraframe offer is the Ultraroof, which is similar to the Livinroof. The main difference is that rather than using solid panels, it instead uses tiles. This delivers superb aesthetics with more traditional homes, especially when partnered with the subtle lean-to conservatory style. The way the tiles are fitted makes the Ultraroof incredibly secure and weatherproof.
Find A Conservatory Installer
Here at Ultraframe, we offer market-leading conservatories and roof systems for homeowners throughout the country. We can put you in touch with a local installer who can offer you a comprehensive quote. Find an installer today!
---
---
With so many differences between orangeries and conservatories, it's hard to know what one is best for your home. You can have either installed with just about any style of property, but it's important to consider a few things before you get to make a final decision.
Orangeries couple better with smaller homes, due to their rectangular shape. Covering too much surface area with an oversized orangery could ruin the visual appeal of your home. You also wouldn't want to cover too much of your garden with an orangery, so take that into account when choosing between the two.
Another difference between orangeries and conservatories is that the former will more naturally suit older homes. Our installers should be able to match the brickwork of your home to your orangery, which can help maintain it's period charm. Although conservatories can be tailored to suit older properties, an orangery will blend more effortlessly.
A lean-to conservatory is a fantastic alternative to an orangery if you're looking to make renovations to a smaller home. They differentiate from other conservatory styles, by having a slanted roof as opposed to a double-hipped one. This allows them to fit under the eaves of single storey properties. Despite this, they still deliver great visual appeal and don't take up much of your garden space.
However, if you live in a bigger house, you can have conservatories designed bespoke to fit your available space. This is another difference between conservatories and orangeries. With this, you can create P and T-shaped conservatory designs, which will perfectly blend with your home without looking oversized.
If you're still unsure whether a conservatory or an orangery is right for your home, you can discuss further with your approved Ultra Installer, who will make recommendations after seeing your home.
FIND YOUR LOCAL RECOMMENDED ULTRAFRAME INSTALLER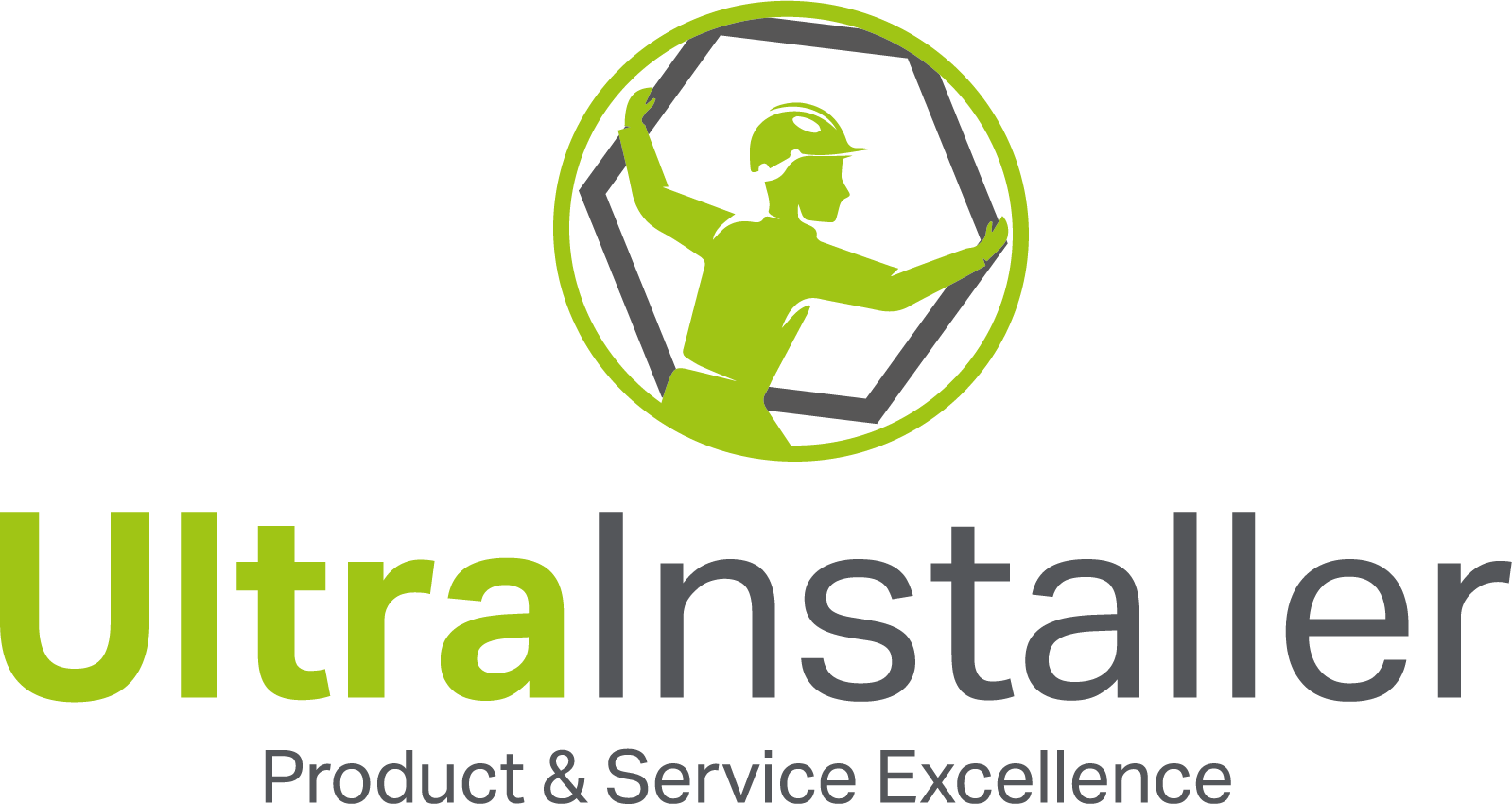 ---
---

Find Your Nearest Ultra Installer
For more information about orangeries, conservatories or replacement roofs, use our free search tool to locate an approved Ultra Installer near you. They will have the expertise – and knowledge of our products – needed to answer your questions about the difference between orangery and conservatory rooms.
You can also submit a request to us during the process, asking for more information about any of our products. A member of our team will then contact you for a more in-depth discussion about our products, although no—obligation will be entailed.