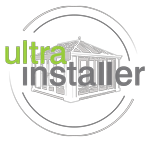 What climate control options are available for my conservatory?
20th February 2015
Find an Installer
Climate Control Options
Providing valuable extra living space and flooding your home with light, conservatories make fantastic additions to a property and are a much sought after feature in homes across the country.
However, as conservatories are mainly built from, they can be subject to extreme temperatures. In order to get the most out of your conservatory, it's important to control the climate and regulate the temperature.
There are a variety of climate control options available to homeowners, making it easy to find the solution that's perfect for your home and your lifestyle.
---
Conservaglass
Conservaglass is a specially formulated high performance glazing that is designed to keep the heat of the sun out in the summer and warmth from heating appliances in during the winter.
Ideal for the British weather, Conservaglass comes in a choice of subtle shades and is a perfect choice if your conservatory receives moderate sun exposure.
Trickle ventilation
The perfect way to keep your conservatory cool during the summer months, trickle ventilation ensures the natural upward movement of hot air in your conservatory.
This helps carry the warm air and the moisture it contains to the apex of your roof from where it can easily filter outside.
Roof Vents
Another good option for keeping your conservatory comfortable in hot weather, roof vents can be installed with either manual or electric openers.
If you're worried about the changeable British weather, opt for a model with a thermostat and rain sensors to enable automatic opening and closing and a steady internal temperature.
Eavesflow Support trim
For a subtle but effect ventilation option, choose a conservatory with Eavesflow support trim.
This innovative feature fits between the wall and the roof and comes with built-in ventilation as well as a slider on/off control button.
Ventilation fans
If your conservatory receives a lot of direct sunlit or you just need a little extra temperature control, you should consider investing in additional ventilation fans.
Available in a range of styles and designs, these fans will help circulate air through your conservatory, keeping the space at a comfortable temperature no matter what the weather is doing outside.