Upgrading Your Conservatory
Conservatories are renowned for providing homeowners with a flexible space which not only acts as a multi functional room, but one that also lets in the daylight during winter months, helping to banish 'the midwinter blues'. Therefore it is no surprise that many existing conservatory owners are more than happy with their existing conservatories.
However, many homeowners are looking to upgrade their existing conservatory. Whether this is because they have inherited a small conservatory and want a bigger one, or they are experiencing technical issues with their current system and are in need of a solution which avoids problems such as overheating, leaks or structural faults.
Furthermore, as technology moves on, more homeowners are starting to realise that it can actually be more cost effective to upgrade their conservatory so that it can offer even more hours of use. The harsh reality is that consumers are currently only using their conservatories for approximately one third of the year due to poor heat regulation. For example, modern high performance sealed units are more than twice as effective at retaining warmth in winter and 50% more effective at keeping the suns heat out in summer, when compared to a sealed unit only 10 years old.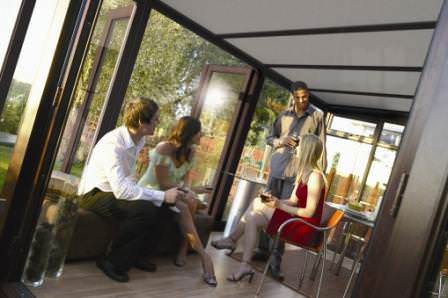 Some homeowners have looked to combat this and achieve lower U-values by retrofitting a solid roof and turning the conservatory into an extension, which can often mean doubling the cost and obtaining Building Regulation approval.
There are a number of practical measures that can be taken by homeowners to ensure that they are able to enjoy their conservatories more. These include creating natural shading externally through the use of tensile fabric 'sails', or planting tall, quick growing trees shrubs. However, a more effective and long-term solution would be to replace the existing glazing material.
As the leading designer and manufacturer of conservatory roof solutions, Ultraframe has developed an innovative new conservatory roof which as well as providing a more cost effective and thermally efficient alternative to solid roofs, which escapes local authority 'red tape', has been specifically designed to dramatically improves a roof's U-value and extend the use of a conservatory to 365 days a year.
Ultraframe's Utopia is a new style of double layered conservatory roof technology which utilises fully thermally broken integrated support extrusions and features two layers of polycarbonate, 35mm Heat Guard Opal externally and 32mm Opal internally, along with an internal chambered 'T' cladding and a chambered ridge undercladding.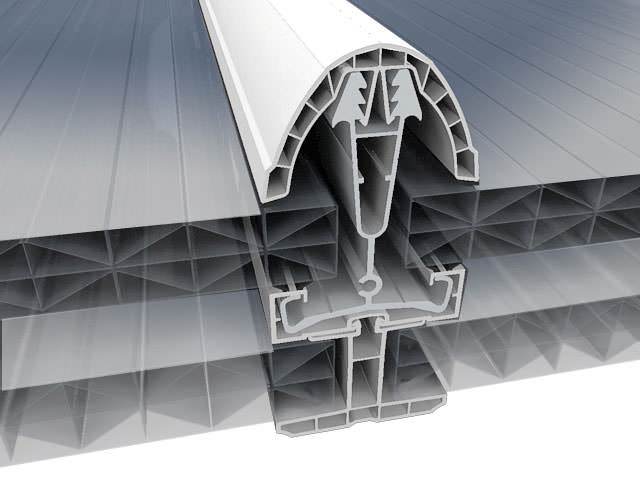 The first glazed eco-roof of its kind, the centre pane U-value of the two sheets of polycarbonate is just 0.6, producing a conservatory roof that requires only 788kWh of heating energy a year, 1300kWh less than the average and saving the average household at least £200 on heating their conservatory.
Sunlight is better reflected off the Utopia roof, extending the number of hours homeowners can use their conservatories in the summer months. In addition, the double layer polycarbonate also acts as a great barrier to noise transmission, reducing disturbance from outside sources.
Ultraframe's ongoing commitment to research and development has led to the introduction of this revolutionary new technology which has been designed to provide a bright and modern day alternative to solid or tiled roof extensions, which is both thermally efficient and cost effective, and is set to change the landscape of conservatory refurbishment and repair forever.
-ends-