One home IMPROVEMENT you CAN'T IMPROVE upon.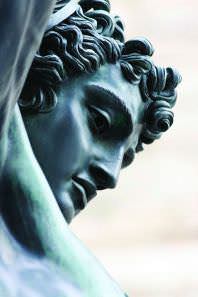 Recent surveys reveal that conservatories and extensions are some of the most rewarding home investments you can make, based on the percentage return on your investment.
But where Loggia scores even more highly, is in the fact that it offers so much more than a standard conservatory or orangery.
Right from Day One, it will possess the strength and solidity of an extension, adding a stylish new room to your home.
A Loggia also offers vastly improved comfort levels and total compatibility with any home.
And even if you have an existing conservatory, it is possible to convert it to a more aesthetically pleasing Loggia – simply talk to your Ultraframe retailer who will be pleased to advise you.
The Loggia Extension Build Process
With Loggia, achieving thermal efficiency is effortless too. Unlike a conservatory you'll find it warm and cosy in the winter and reassuringly cool in the summer, so you'll be able to use it all year round, just like an extension.
It can use less than half the heat energy of a similar sized conservatory and through prudent specification choices, little more energy than an extension that is fully Building Regulation compliant.
Just two customised corner heating panels are all it takes to heat a 4000mm x 4000m Loggia, making them more cost efficient than underfloor heating, with instantaneous heat available via the wireless controller.
Ultraframe specialises in creating safe, durable structures, and our products are not just tried and tested, but trusted to cope with the UK climate.
Because of its unique high-strength structure bolstered with a solid steel frame – if the location or design calls for it - which extends right to its foundations for enhanced rigidity and precision, meaning it can withstand the worst weather in the UK year after year.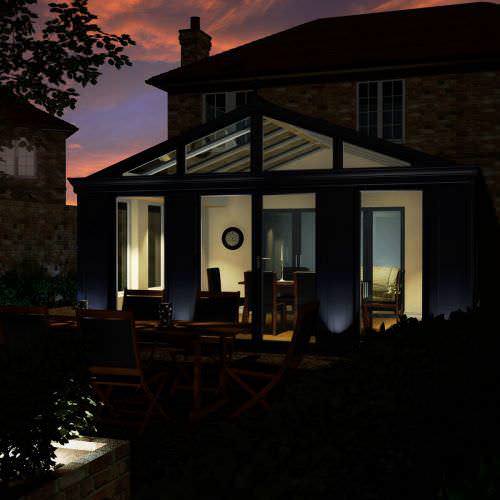 What's more, Loggia also reduces the 'racking' effect of wind, being four times stiffer than a standard conservatory. As the system designer and manufacturer of Loggia, we operate through an extensive Ultraframe retailer network, all of whom are highly skilled in understanding your requirements, advising on Loggia compatibility and making building recommendations. And for complete peace of mind, many will also be able to offer you a built-in 10 year guarantee.
To discover how we could enhance your quality of life and the value of your home for years to come, talk to your Ultraframe retailer today.
It's time to transform your living space with Loggia.