Add value to your home with a conservatory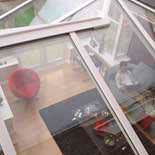 An Ultraframe conservatory will not only provide you with an attractive, desirable and impressive new space in your home, but a conservatory could also add significant value. According to a recent survey from the online bank Egg, a conservatory could add, on average an extra £11,000 to the value of your home and as conservatories continue to grow in popularity, a new Ultraframe-roofed conservatory will enhance your property even further, making it more desirable to future purchasers.
"Conservatories make better homes," says Michael O'Flaherty, the estate agent featured on ITV's Better Homes. An Ultraframe conservatory makes your home more attractive to future buyers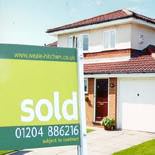 "With the speed of installation and their bright and airy interiors, plus the ability to be used as a flexible space, conservatories are "hot property" and with many homeowners seeing the value of their property increase by around 5%, this is a further compelling reason to add one."
Cost-effective and easy to install, Ultraframe conservatories can be added to your home in a very short space of time, compared to traditional brick-built extensions, and without substantially altering the structure of your home – the ideal home improvement . To ensure that the conservatory and the installation is perfect, we recommend you use your local Which? Approved Ultra Installer for complete peace of mind. An elite group of quality contractors, Which? Approved Ultra Installers are independently assessed and approved by Ultraframe and Which?.
By investing in a conservatory it will not only add value to your home, but will also provide a room that is flexible enough to be used in a variety of ways - you're not just buying another room – you're investing in a whole new lifestyle. Visit A Versatile Addition to Your Home and explore the many ways in which a conservatory can be used.
To make sure you get the best out of your conservatory, your chosen Ultra Installer will design your ideal conservatory for you, taking into account planning permission, ventilation and furniture - enabling you to take the first step towards receiving the maximum value and enjoyment from your investment.
Useful links:

We had a new conservatory built to give us more room and the company that built it recommended we have an Ultraframe roof with self cleaning blue glass fitted and I must say it is really first class. It does what it says it will do, reflects the sun and still gets very warm but considering the weather we have had, it is very good. A very satisfied customer!

Mr and Mrs Addison