What is the BBA?
Friday 31st October, 2014
The British Board of Agrément is a leading UK notified body, providing approval, certification and test services to construction industry suppliers who manufacture products and systems. It is independent, and not run for profit. The organisation is recognised as a worldwide authority on approved products in the construction industry. Also, those who install systems and who show professionalism and competence can be certified.
Local councils, government departments, building control, architects and others, all recognise BBA approval, as do insurers for the industry, such as the National Housebuilders' Council (NHBC). The BBA also works with trade organisations who work to make the industry better.
The service applies for the lifespan of a project, from initial concept through to its completion. Rigorous inspection,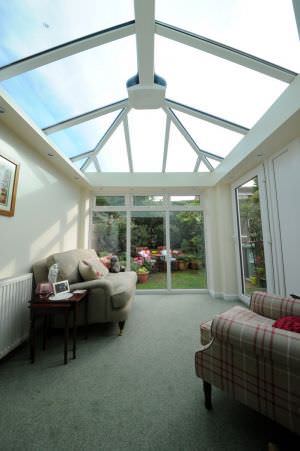 testing and certification services have been developed over nearly five decades to offer industry-wide support and reassurance. Certification is a byword for quality, reassurance and peace of mind.
More than five thousand certificates have been approved since the inception of the BBA back in 1966, and testing takes place in accordance with more than 400 varied methods.
At Ultraframe, we're recognised as a world leader when it comes to designing and making conservatory roofing systems, as well as those for loggias and solid roofs.
We know that rigorous testing is part of what has kept us at the forefront of the industry for more than thirty years. We do have our own lab and testing facilities but we know it's also important to have accreditation from an independent third party. That's why we use the BBA, to give extra credibility to our own data. That's why every single conservatory roofing system we supply has a 25 year certificate of life expectancy. We're pioneers too: no one in the industry held this certification before we did.
We have the expertise to offer support across the conservatory industry and can also offer extensive advice to homeowners wanting to install one of our models in their home, whether that's for a loggia, conservatory or orangery. We have our own list of approved installers, too. All the more reason to install one of our roofing systems with confidence.