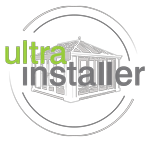 Top tips to get the best out of your traditional conservatory this summer
3rd June 2016
Find an Installer
A traditional conservatory extends the living area of your home and allows plenty of direct sunlight to shine inside.

Conservatories are the perfect place to spend time at home during the summer. A traditional conservatory extends the living area of your home and allows plenty of direct sunlight to shine inside.
They are often used as living areas and studies, or even as kitchens, playrooms and dining areas!
Traditional conservatories can also be built to complement the existing house they are attached to, offering a classic and timeless appearance.
---
Top Tips to Get the Best out of your Traditional Conservatory this Summer:

Relax in comfort
There are many advantages to having a conservatory in summer. When relaxing at home, a traditional conservatory will allow you to make the most of those hot sunny afternoons. You can relax in the comfort of your own home without ever needing to step foot outside. Even if it's a beautiful summer's day but the wind is howling, you'll be protected from the elements and feel perfectly content. Simply put your feet up and relax!


Get the best out of your space
Make sure not to overcrowd your conservatory with unnecessary furniture and items. A couch can be a great addition to a traditional conservatory but you don't want it to dominate the room. Sometimes it's better to have more space than less, creating a relaxing environment where you can enjoy the view and stretch out your legs.

Material Benefits
At Ultraframe, we supply modern glass replacement roofs and recommend using high-performance glass to allow for a plentiful supply of natural light to come into your home whilst still being protected from the elements. All our roofs are sealed units at 4-16-4, which equals two lots of 4 mm toughened glass with a 16 mm gas-filled cavity/spacer in the middle. This high-performance glass has three main properties: great thermal performance (as low a 'U' value as possible), Solar control (letting sunlight in but keeping unwanted heat out, perfect during the summer months) and self-cleaning. Old polycarbonate conservatory roofs are now a thing of the past!

Use different types and styles of furniture
If your traditional conservatory is somewhere the whole family likes to spend time together, consider using different types and styles of furniture. Sometimes, it's better to have several chairs that can be easily moved to best enjoy the sunlight, rather than one big couch that's heavy to move. A coffee table might also be a good idea if everyone likes to enjoy a drink while they relax. Brighter furniture will add to the summery atmosphere and can still be selected in a style that won't look out of place with the rest of the house.


Family BBQ's
Throw open your conservatory doors when hosting a family BBQ to offer plenty of extra space to your guests. People can stand outside and enjoy some fresh air while they eat, then come into the conservatory when they want to sit down, rest and digest.

Plants and Greenery
Decorating your conservatory with plants and greenery is a great way to bring nature indoors. It's amazing how a few carefully selected plants can make the room come alive and complement the garden outside. You'll have all the benefits of being outside without any of the negatives.

Coloured Flooring
Different coloured flooring can drastically change the look and feel of a traditional conservatory, often for the better. As you'll be spending a lot of time there during the summer months, you'll want to go with a colour that suits the rest of the furniture and space.
---
Conservatory Prices
At Ultraframe, we're experts in traditional conservatory installation and design.
You can find out more by giving us a call on 08432 080 988.