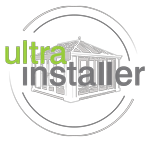 The use of electronic trading to maximise order accuracy, cost efficiency and homeowner satisfaction
7th August 2006
Find an Installer
Monday 7th August, 2006
It is becoming clear that the conservatory companies who will succeed in the current competitive climate will be those that are one hundred percent customer focused and able to perform to optimum efficiency. In an industry where growth is largely due to product innovation and development, embracing new computer technology is the next logical step for conservatory companies to up their game - improving their response times and customer service, eradicating error and generating more sales.
The Perfect Order
One of the most obvious benefits of trading electronically is the fact that, with the right computer software, the perfect order can be ensured and the risk of human error is removed from both the design and ordering processes. Fabrication and installation companies are able to configure the entire conservatory using the software in front of them. The list of components required is simply and accurately selected, to exact measurements, allowing them to achieve the perfect order. Time spent solving errors and waiting for replacement components is minimised and the job is also completed more cost efficiently.
Ultranet Order-Manager, introduced last year, marked the first phase of a real time customer interface from Ultraframe. This initiative has been developed in partnership with Ultraframe fabricators to give them a unique, cost effective and responsive solution to ordering Ultraframe roofing products. The user-friendly system allows fabricators to easily configure Uzone and Elevation roofs and price and order Classic and Ultralite components. It reduces the amount of paperwork involved and the risk of error and misinterpretation which can happen when customers order products by faxing or posting sketches.
In its bid to create a seamless process for the complete supply chain and thereby the perfect electronic order, Ultraframe are currently working in partnership with Roofwright to offer a customised package which will help installers design, sell and then order its top quality roofing systems electronically. The Roofwright system will allow installers to create roof designs on screen which are then sent electronically to Ultraframe or their usual fabricator. Roofwright will then be able to transfer the information it has generated into Concad, a bespoke programme used exclusively by Ultraframe and Ultraframe fabricators to output manufacturing information such as design drawings and cutting lists. Through this method total accuracy is maintained and the perfect order is easily and efficiently created.
Structural Integrity
In addition, another major benefit that Ultraframe have built into their system for trading electronically is the ability to ensure structural integrity. The Roofwright software package will, in the near future, feature rules from Ultraframe's Structural Design Guide to help users achieve the highest level of structural integrity. As the roof is configured within Roofwright it can be made to obey a set of inbuilt rules that guarantee the structural performance of the completed conservatory, eliminating the potential for error. These rules will also guarantee a consistency in design and standards across all sales and surveying staff.
Simple Pricing
Fabricators' and installers' pricing can also be simplified with an electronic trading system as every component can be pre-configured with a list of prices.
Fabricators using Ultranet Order-Manager can access stored or unfinished orders easily by logging onto their account which contains details of any customer discount arrangements in place.
Installers can also set up Roofwright to display their own retail prices shown to homeowners. These then calculate the complete cost of the job for the homeowner during the sales presentation. Users can also easily apply their own discount structures to the system if they desire and factor in their standard costs such as building work. Design options, such as different glazing materials or roof vents, can be priced separately and automatically added to the total cost of the conservatory so there are no hidden expenses for the customer at a later date.
Excellent Customer Service
By configuring the conservatory design electronically installers can show potential conservatory buyers a 3D image on screen of exactly what their conservatory will look like. The homeowner can then visualise and personalise their dream conservatory on screen and experiment with numerous different design options, such as coloured profiles, foils, crestings and glazing options. As well as providing a great service to the customer, this also means the homeowner knows exactly what to expect when the conservatory is installed.
Ultraframe's partnership with Roofwright will offer the opportunity for installers to be equipped to impress prospective conservatory buyers by being able to demonstrate a range of optional extras, making it easier to convert the sale and also make a greater margin. Like the individual components, these extras are calculated into the final cost and can even be linked into the technical information for the design. For example, you can add underfloor heating to the conservatory and the cost will automatically appear, calculated from the base area of the proposed design.
With vast advancements in programmes, companies opting to order and trade electronically can benefit from significant savings to both time and costs. At Ultraframe we are investing heavily in electronic trading with our Ultranet Order-Manager and forthcoming Roofwright software. We believe that this will offer both our fabricators and installers a crucial competitive advantage, providing them with a truly bespoke service which will not only impress their customers, but also have a real impact on converting sales.