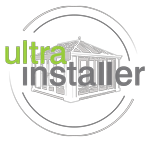 PLANET CHILTERN LTD GENERATE LEADS AT HOME AND INTERIORS EXHIBITION
24th November 2006
Find an Installer
Friday 24th November, 2006
An exhibition held at Knebworth House proved to be the perfect place for lead generation and educating homeowners on the benefits of a conservatory for Planet Chiltern Ltd. The company managed to generate an impressive number of sales leads as a result of its stand at the show. Planet Chiltern also ran a special promotion offering the opportunity of a 10% discount on any of their conservatories, featuring an Ultraframe roof purchased as a result of an enquiry made at the event.
Paul Baldock, Managing Director at Planet Chiltern, commented: "The exhibition was very well attended and the promotion has proved to be our best to date because the enquiries made at the show have resulted in a significant number of sales leads. The offer of a 10% discount on purchasing our Ultraframe roofed conservatories attracted a lot of potential customers to our stand and gave us the ideal opportunity to promote the Ultraframe roofing systems that we offer. We found that homeowners really valued the chance to gain information in person from our team of specialists."
Paul continued: "Over the three days we were at the show, we actively approached a number of homeowners for their views on conservatories. Homeowners are becoming more aware of energy efficiency and want a conservatory that allows maximum light into the home and which can be used comfortably all year round. We were able to reassure them that all Ultraframe roofing systems come with ventilation as standard and homeowners were impressed to hear about the climate controlling Conservaglass."
Ultraframe is the only manufacturer to provide ventilation on all its roofing systems as standard. The company has also pioneered a number of glazing options which overcome the pitfalls of heat loss and heat gain through a conservatory roof which can result in many conservatories remaining unused for up to half the year.
A growing trend amongst homeowners for glass conservatory roofs has resulted in the introduction of a new generation of double glazed sealed units. Ultraframe Conservaglass is ideal for homeowners looking for exemplary thermal performance - with a 'U' value of just 1.1, Conservaglass keeps out nearly two thirds of the sun's heat energy. To cater for different tastes Conservaglass is available in a choice of Subtle Blue and Neutral Clear and is now available on a five working day lead time. A recently introduced new pricing structure ensures great value for money.
Planet Chiltern Ltd is also a member of Ultraframe's Guild Approved Ultra Installer Scheme. As part of the application process for the Scheme, members undergo homeowner reference checks conducted by the Guild of Master Craftsmen and also commit to ongoing independent inspections by the BBA, which increases their credibility with homeowners. Benefits of the Scheme include immediate communication about 'hot' sales leads, monthly updates on consumer referrals through the Ultraframe call centre and website, as well as outstanding marketing support through the Marketing Toolbox to help boost business.
Paul explained why Planet Chiltern Ltd chose to join the Ultra Installer Scheme: "Ultraframe is the biggest name in the industry and we realised the benefits of being associated with an elite Scheme that promotes excellent standards of workmanship and service before, during and after the work is completed. We have always strived to be a company that homeowners can trust and to provide a premium level of service to our customers. We felt that joining the Ultra Installer Scheme would give homeowners total confidence in our company and therefore create more sales leads and place us in a strong competitive position. Ultraframe is taking many steps, both in its innovative products and service initiatives, to equip its customers to succeed in an increasingly challenging market place."