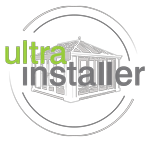 Joe Martoccia, Sales and Marketing Director, discusses the acquisition of Quantal
18th May 2012
Find an Installer
Friday 18th May, 2012
After the acquisition of Quantal by Ultraframe the Glass Times spoke with Joe Martoccia, director of sales and marketing at Ultraframe to learn a little more about their future plans and how this latest consolidation will be viewed by the industry.
"Quantal is a great business with a pedigree of supreme customer service and quality product which allows them to occupy an unrivalled niche position in the market. Since the 1st of May (the acquisition date) I have visited a number of Quantal retailers, the one thing they all have in common is a real loyalty to the company and a passion for the product I have rarely witnessed in business. I understand that the challenge will be to maintain this loyalty, however I am firmly of the belief that we can further strengthen the Quantal brand with the addition of the Ultraframe innovation and new product development skills, enhancing the product portfolio.
"We have a complete product range now with three excellent brands in our stable with Wendland, Ultraframe and now Quantal, the broadest and deepest offering in the roof market by some considerable distance. We have noticed a steady growth in aluminium roofing systems over the last few years, with the specification market generally preferring an all aluminium product, the addition of the premier aluminium brand in the market will help maintain our position of market leader. Our goal is to continually develop business growth strategies for our network, product development is central to this, however the new cross selling opportunity for both the Quantal and Ultraframe network can open up potential new markets for both networks. I see a great opportunity in the commercial sector for the Quantal product, they already enjoy good business from hotel, leisure and retail, we plan to further develop this to the advantage of the entire network.
"Ultraframe enjoys good success in export markets where all aluminium systems are generally preferred. We anticipate that our export network will welcome the opportunity to add the Quantal system to the existing Ultraframe product portfolio. We serve a number of markets which include some interesting emerging markets in Central and Eastern Europe, where the conservatory market is in the early stage of its product life cycle, we are finding a willingness from our dealers in this market to adopt new products very quickly.
"Consolidation in our market will continue, a function of the difficult economic times we are all enduring, but I believe this to be a good thing, exploiting economies of scale and maximising synergies will ultimately provide a more secure and durable supply chain focused on delivering value for money and improved service, well this is the way we see our position developing
"This Summer will see the launch of an exciting new product, probably the most exciting the industry has ever seen. It really will redefine the conservatory and by doing so provide our network and the industry as a whole with a much needed new lease of life. After concept testing with some key Ultraframe retailers, we have been bowled over with the incredibly positive reaction we have received, I can't say too much more at this stage but, watch this space.
"Ultraframe has enjoyed a rich and varied history and whilst in current times the future of any business cannot be guaranteed, our ownership structure and new financial footing provides a platform for continued success not just for the business but for all our stakeholders, in particular our two greatest assets, our people and our customers."