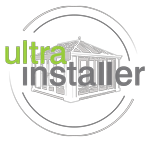 Interview with Joe Martoccia, Sales and Marketing Director at Ultraframe
4th May 2012
Find an Installer
Friday 4th May, 2012
1.Joe, we are all aware of the merger between Epwin and Latium, which creates Epwin Holdings. So who owns Ultraframe now?
Ultraframe is still owned by Latium Holdings, the principal shareholder is Brian Kennedy.
2. Why was UItraframe not part of the merger? This implies that it might be earmarked for sale to another buyer. Please comment.
We interpret this differently. Brian Kennedy sees a bright future and significant value in our business. So opted not to include Ultraframe in the joint venture.
3. How connected is Ultraframe to Epwin Holdings businesses? Please outline the extent of customers in former Latium and possibly also Epwin businesses. In terms of supply, are any of these businesses your suppliers (extrusions, etc.)
Ultraframe has always been a stand alone business and we have never shared customer information. It is true that we purchase products from some Latium companies, but this is from choice rather than any group directive. All our suppliers have to perform to our exacting standards.
4. Please comment on the performance of Ultraframe as a stand-alone business. Does the merger have implications for things like investment in Ultraframe, R&D, etc.?
One of the key planks of our strategy is to continually innovate and help our network to maximise the best opportunities in the market. This work continues with our R&D team looking at some incredibly forward thinking developments.
We are on a path of redefining the Conservatory with a journey to massively improved product design, functionality, usability and aesthetically beautiful structures, both traditional and contemporary.
5. As a relative newcomer to this industry, please outline your career history and your impressions of this industry so far.
My background has been in wood based panel products and latterly in the built environment with Potton Ltd and Kingspan Off-site. Both of these career paths assisted in growing my knowledge of how channels to market work and how some of our exciting new cross over products like LivinRoom can impact market segments outside of the traditional Conservatory market. This is where our growth will come from in the future.
The industry is relatively young but I see it coming of age, there are some seriously good companies out there from the largest to the very smallest. But as in other industries, there are a number of companies that drag the industry down.
Today's consumer is more savvy, better informed and generally cannot be corralled into a decision they don't wish to make. It's about delivering quality, value for money and design. Ultraframe recently undertook some research with clients that had bought a conservatory together with considering a purchase. Both sets were very impressed with our LivinRoom, all of those that had purchased said that if they were presented with that product at the time of purchase, they would have made a different buying decision, even at the uplifted price. Those still researching their purchase said they would be interested in seeing a LivinRoom.
6. What does the future hold for Ultraframe? Is there any single product area that holds the key to future success?
LivinRoom is the most successful product launched by Ultraframe for quite some time. Our R&D team is already working on the next iterations, with some really exciting possibilities. You will be among the first to know.