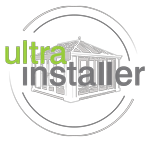 How marketing can be used to stimulate a flat market and increase sales
29th September 2006
Find an Installer
Within the conservatory industry marketing is often regarded as an extra and only an option when profits are good, rather than as an area integral to business success. However, marketing does not need be an expensive, time consuming or daunting task. A well executed and targeted marketing campaign can make the difference in achieving the greatest impact and maximising their sales.
Points of difference
Before planning any campaign companies need to think carefully about their business and ask themselves some fundamental questions, such as what their competitive advantage is and what they want their marketing to achieve.
An excellent way to showcase your installations, level of service and quality products is through the use of homeowner testimonials, case studies and before and after photographs to illustrate successfully completed projects. With homeowners familiar with tales of cowboy builders, a third party accreditation is also an especially powerful tool to both reassure the consumer and differentiate your company.
The Guild Approved Ultra Installer Scheme enables companies to differentiate themselves by demonstrating a high level of quality and service. To be accepted for the Scheme, companies have to meet standards set by Ultraframe, The Guild of Master Craftsmen and The British Board of Agrément (BBA). By passing the strict vetting criteria, agreeing to participate in ongoing inspections and regular training, companies earn the right to promote themselves with the Ultra Installer logo as a mark of distinction.
Once a company has decided on the points of difference it wants to communicate they need to identify their target audience. The Marketing Toolbox, exclusively for Ultra Installers is a comprehensive marketing support package that contains advice and marketing tools to help create cost effective marketing campaigns.
Reaching your potential customers
Once a target audience is decided you need to identify the best ways to reach them based on your competitive advantage. Ultraframe provides a wide range of marketing literature which can be effectively used to attract potential customers and grow sales.
Our brochures include a comprehensive and stylish 44 page Conservatory Directory, a shorter Conservatory Portfolio and for Ultra Installers, The Ultra Guide to Conservatories.
A further benefit of Ultraframe's Toolbox is that it contains a large range of templates for personalisation for items such as leaflets for door drops, advertising templates for directories or local press and radio campaigns. Each template can be personalised with the company's logos, contact details and customised with photography. It means that installers do not have to pay hefty design and origination costs and gives them the opportunity to try new marketing concepts or update existing activity at a fraction of the cost.
The internet is another cost effective way to communicate with homeowners. As well as helping customers to achieve a web presence all Ultra Installers are also given a web page that is linked to Ultraframe's main consumer website. The Ultraframe site features a popular search facility for homeowners to find details of Installers in their local area simply by typing in their postcode and then linking through to the web page of their closest Ultra Installer Scheme members.
After sales service
Once a sale is converted companies may think that their marketing job is complete, but if this is the case they are missing out on an important opportunity to generate quality sales leads. Although completing an installation to a high standard is paramount to achieving customer satisfaction, having an installation team who present themselves well is a very simple way to communicate the professionalism of the company and leave a lasting impression. One of the latest additions to the Marketing Toolbox is an Ultra Installer clothing range available in a variety of colours so that it can suit a company's corporate colours and be branded with the company logo.
Finally always remember that word of mouth is by far the most effective marketing any installation company can use. Ultraframe recognises this and has introduced branded Recommend A Friend postcards and Recommend A Friend cheque books, which can be used to incentivise homeowners to pass on installer details.
No matter how small the marketing budget, just by beginning to consider marketing themselves companies will start to ask vital questions about who they are, what they offer and to whom, and what their goals and direction should be. In this way, even in the initial planning stages, marketing pushes companies to think proactively about their future and the possible routes to achieving success. The conservatory industry is a highly competitive environment and by equipping its customers with the correct marketing tools, Ultraframe believes it can give them a crucial competitive advantage.
For further details on this or any other marketing related query contact the Ultraframe marketing team on 01200 443311,