Ultraframe conservatories add space with style
Thursday 24th March, 2005
A strikingly elegant gable-fronted conservatory by Ultraframe will add valuable space to your home whilst flooding it with natural light and helping you make the most of your garden. It offers you a distinctive, stylish look by maximising ceiling height to create a sense of drama and grandeur.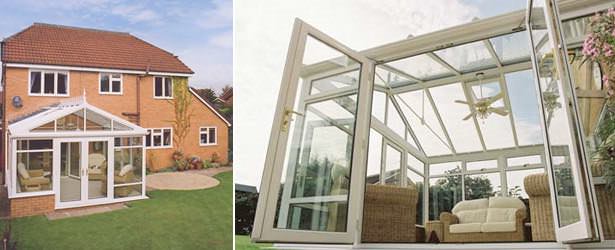 Ultraframe, the leading designer and manufacturer of conservatory roofs, has a wide range of high quality products to suit every house, style and budget. With so many options, especially when it comes down to the finer details, no conservatory need ever be exactly the same.
Individual touches
To personalise your conservatory interior you can choose from the stylish range of Ultraselect changeable interior decorative strips, unique to Ultraframe. Designed to bring extra flair to your conservatory and compliment your furnishings, these strips simply click into place and can be easily replaced when you feel like a change of style.
Thermal efficiency
All Ultraframe conservatory roofs are cleverly designed to maximise thermal efficiency and help keep heating bills lower. They come with built in ventilation solutions, which minimise condensation and maintain airflow, so whatever the weather you can enjoy your conservatory all year round.
Maximum comfort levels can be ensured by using Conservaglass, climate controlling glazing that has been specifically developed to keep your conservatory warm in winter and cool in summer by excluding solar radiation. Conservaglass also features a unique external coating that allows rainwater to run straight off it washing away any dirt, so the glass effectively cleans itself as well!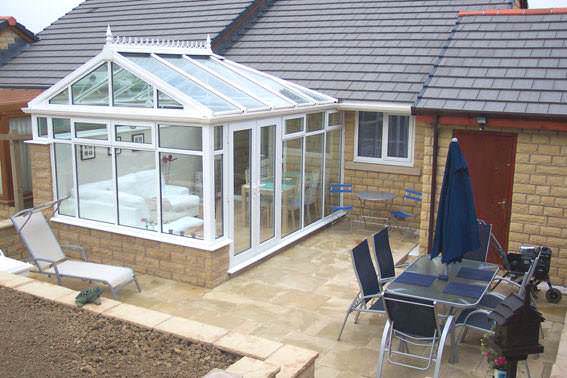 Total peace of mind
So that you can have complete peace of mind when installing your conservatory Ultraframe has established a Registered Installers' Scheme approved by the Guild of Master Craftsmen. Builders are only registered if they meet the Guild's strict vetting criteria, pass an assessment installation course and use top quality Ultraframe products. By choosing a Registered Installer you can have confidence that you are getting the highest standards of workmanship and service, as well as a top quality Ultraframe product backed by a 10 year guarantee.
If you are considering extending your home with a conservatory make the interactive Ultraframe website, www.ultraframe-conservatories.co.uk your first port of call. The site contains everything you need to know to plan your conservatory, from finding an Ultraframe Registered Installer to top tips on lighting and furnishings to make your dream conservatory a reality. It shows you all the latest styles and even lets you create your own 3D design on screen so you can see exactly which of the different conservatory styles would suit your home.