Making the most of the space you've got... why you should consider an extension
Wednesday 5th August, 2015
Looking to move house to escape cluttered surroundings? With increasing family sizes and a lack of space in many modern homes, it's common to assume that moving could solve all the problems. However with rising costs and an uncertainty in the property market it may be wise to extend your property, adding extra room while increasing your house's market value.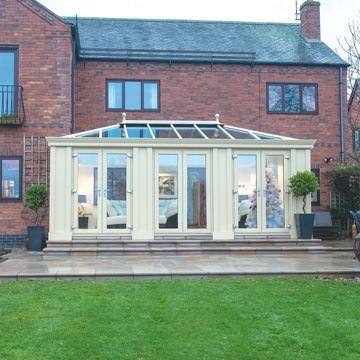 By adding onto your property,you could stay in your already decorated and loved house, achieving new space that could become an office, a larger living room or perhaps even a playroom for children. Single storey conversions are another good way of enlarging your house and creating more space for additional bedrooms or an en suite. What's better than personalising your home to cater for you and your family's ever-changing needs?

With the kitchen and rear of the house becoming more of a social environment, a conservatory that leads onto a garden would be a huge investment, providing joy for children. Large windows seamlessly bring the outside space closer to the interior, allowing for larger dining areas that could extend to the garden. Choose thermal efficient materials when selecting your extension; allowing enjoyment and comfort no matter what the temperature!

From full glass walls to enhance the natural lighting to fitted radiators and underfloor heating, there is something for everyone when choosing a extension for your home. Whether you want energy efficient materials or a modern industrial feel, there is a variation of styles that can be personalised to suit your needs. Create the home you've always dreamed of by simply enhancing what you already have.

The first thing to do when deciding on an extension is to find out the current market price of your property, as well as an estimate value from an estate agent on its potential value once changes have been made. This will give you a good idea on how much value you could add to your house.

When thinking of adding a conservatory or extension to your property, research the types that are popular in your area. A period property may require something that blends into the structure and features of the house, while a new build might look best with a modern new design, complete with energy efficient materials. Overdeveloping could affect a good return if you do decide to sell your property in the future.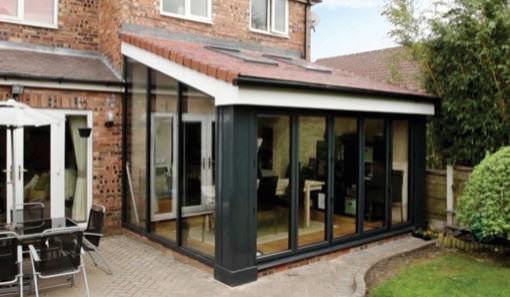 Plan a budget and discuss it with your builder or architect, bringing your dream of an extension to life.
Identify what you want from the extension; perhaps an extra bedroom or a lighter, more airy feel to your property? Keep your plan simple but well defined, not going over the top with fancy details. The architect will be able to assess if your plan is possible on your budget, negotiating quotes until you've reached your agreement.

Let the building commence! Watch your extension come to life brick by brick, creating a welcoming new space to enjoy with all your family. Sit back and relax in your conservatory, appreciating the surroundings that you already had.