Give your conservatory the makeover it needs this summer
Thursday 11th August, 2016
With summer fully underway and the evenings staying lighter for longer, now is the time to take full advantage of your conservatory. And what better time to give your conservatory a makeover and make it feel like a warm, welcoming space to entertain or unwind?

But where do you start? We've put together some tips and inspiration to give you the confidence to transform your conservatory.

Think about your space

Is your conservatory vast and spacious or is it more of a bijou setting? Whatever the size, or shape, of your conservatory, there are plenty of things you can do to turn it into a sanctuary and shut yourself away from the stresses of everyday life.

If you have a larger area to work with, think about what type of furniture you can fit in there. Sometimes a sofa which pulls out into a double bed can be a good way to give guests a place to stay while also conserving space. You can also break up the space with separate areas. Try using screens or even standalone shelving units to break up the conservatory.

You could arrange a more formal seating area or a dining table and chairs in one section while creating a more relaxed area behind some screens – perhaps with scatter cushions and bean bags.

In a smaller conservatory where space is at a premium, think about clever storage solutions like seats with hidden storage compartments and shelving to take objects away from the floor.

Let there be light


One of the best things about conservatories is the amount of light they bring in to your home. But when darkness finally falls on those hot summer days, there is no need for the party to stop. Solutions like Ultraframe's innovative central lighting panel fit into your conservatory roof and add a safe, insulated unit which means you can add lights where you otherwise wouldn't be able to.
You can have spotlights, pendant lights or, for that opulent touch, even a chandelier. With the right lighting, your conservatory can take you from day to night, making sure you get the most use out of your space.
Finishing touches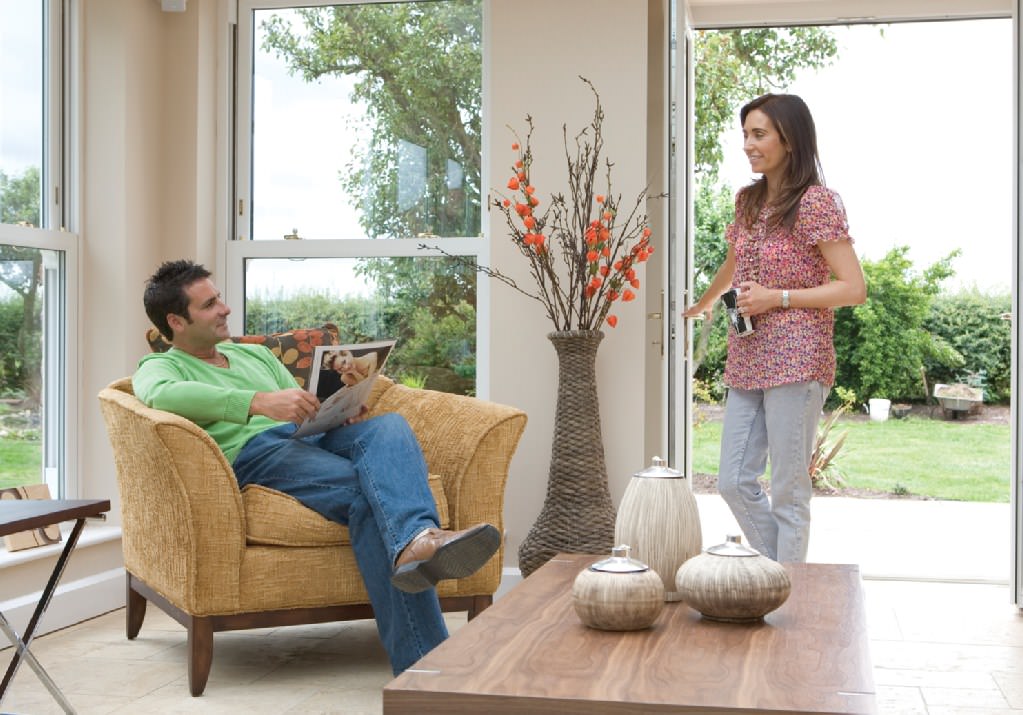 Adding the right accessories to your conservatory can give it a whole new dimension. For example, scattering soft fairy lights around the roof and walls of your space can immediately give it a cosy and inviting atmosphere.
Drape fabric from the ceiling for a tented, Moroccan vibe and complete the look with plush scatter cushions and heavy throws.
As the conservatory is often your gateway to the garden, adding lush green plants into your room will help blend the transition from indoors to outdoors. Think of plants that will give off a soft scent to make your conservatory unique.
And lastly, candles! There is nothing better than the soft glow of candles when the light is low. And invest in some citronella oil burners to keep those pesky mosquitoes from spoiling your relaxation.
So what are you waiting for?
Visit Ultraframe
today and start planning your perfect conservatory.