Loggia, It's the intelligent new word for conservatories. Perhaps you've heard about it. Maybe you've even visualised how much the super insulated Loggia conservatory can enhance your home.
Now Available with a Quantal Aluminium Roof.

Loggia is a game-changer, as it redefines conservatories. It is a combination of Italian inspiration and British innovation, plus huge amounts of style and solidity. Add to that class leading thermal performance all wrapped up in year-round luxury living and you have the perfect conservatory extension.
The Loggia conservatory has the feel of a true extension, yet is awash with light and space. Think of the traditional conservatory and you imagine lots of glass and white uPVC. But the Loggia extension is different. You can choose from a range of colours, including classic white, urban grey, landmark green and pure cream.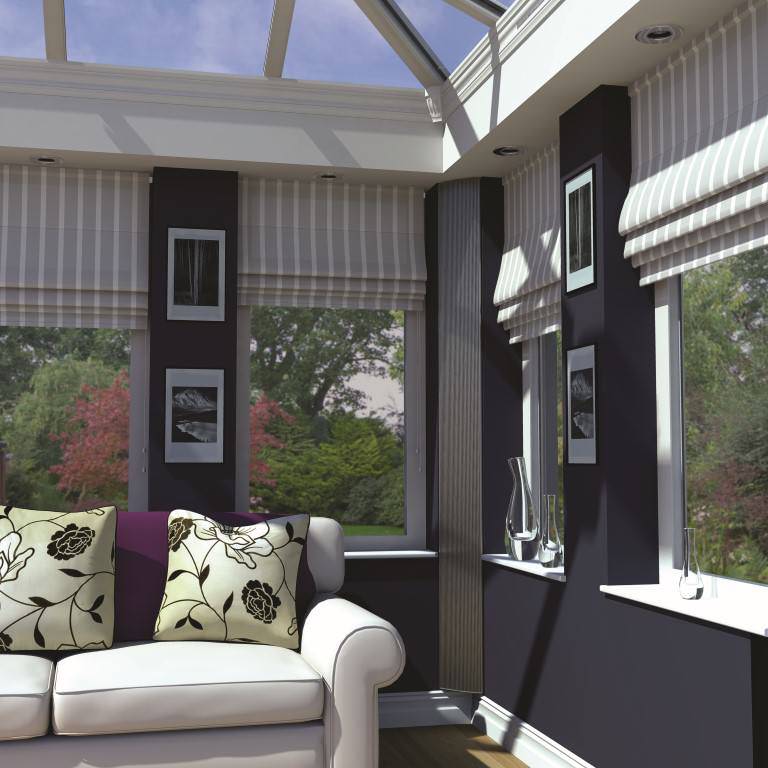 With their powder coated corner columns, Loggia extensions have real strength, and because the internal walls come plastered with integrated neat downlighters, you get the sense of sitting in a true extension.
Loggia's are double glazed or indeed triple glazed which combines with the super insulated columns and Loggia electric radiant heater panels so your Loggia is warm in the winter and cool in the summer – making it a true year-round solution.
"For Total Design and Quality, Ask For your Loggia with a Quantal Aluminium Roof"