Architects want to provide clients with products that will enhance their houses both aesthetically and in a practical manner. The Veranda glazed extension provides a contemporary method to providing a home extension.

The veranda glazed extension can be offered in a variety of designs see below.Bi-folding doors on large in-line sliders offer further design possibilities As a result a much bigger open space is made available to enjoy.

Styles for Veranda Glazed Extensions

The team may also be able to advise on how best to execute your Veranda glazed extension project. It can be done in a number of different ways:-

• between two walls of the same length
• between two walls of varying lengths
• on top of glazed side frames
• mono pitch or duo pitch.


A variety of colours are also available for external or internal use please visit our design options page

.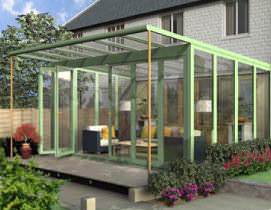 System Elements
At the core of the Veranda glazed extension is either the Classic or Classic Plus roof (Classic Plus glazing bar illustrated). At the intersection between internal and external space is the Super Duty Eaves Beam*, clad internally with the PFTB planked fascia (option to upgrade to Ultraselect, illustrated) and externally with a powder coated aluminium fascia.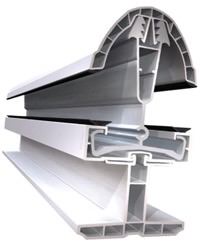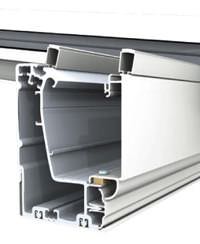 Specification
The main Veranda glazed extension beam is constructed from powder coated aluminium and acts as an integral gutter and support beam. Oak posts or aluminium support posts can be specified. The Veranda glazed extension beam comes complete with gasketed stopends and splice plates to connect to the support post.

*On certain Veranda glazed extension designs and on very wide openings, a \'goal post\' support arrangement will be necessary.

Typical cross section lean to design