When designing a conservatory, choosing the right specification of roof glass is crucial to your enjoyment and comfort. Our roof glass:

---
To enable a conservatory to be used all year round, a glazing material must be selected that deflects heat from the sun in the Summer and retains the warmth from heating appliances in the Winter. Also needed is a material that allows maximum light into your home.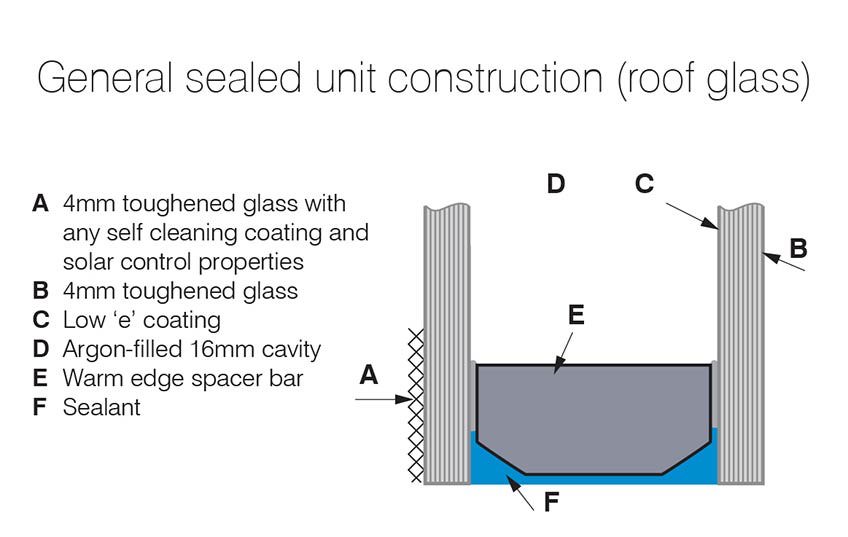 • Our sealed units are made to 'cordon bleu' recipes

• All roof units are 4-16-4 toughened, Argon gas filled & come with warm edge
spacer as standard - better winter comfort

• All roof glass units are toughened safety glass:
4mm glass - 16 mm cavity - 4 mm glass - to comply with Building Regulations.

• Roof units are guaranteed for 10 years
---
Light Transmission: Percentage of light transmitted through the unit.

Solar Rejection: The proportion of the sun's energy that is rejected. The higher the percentage the better it is.

Spec Tier:
Tier 1 = lowest
Tier 3 = highest

U Value W/m2 oK: A measure of how good the material is at preventing heat loss to the outside. The lower the figure, the more thermally efficient it is.
UV Protection: The higher the % the lower the possibility of furniture and fabrics fading.