Why are Loggias a great investment?
Adding a conservatory or an extension to your home is one of the best ways to increase its value. A Loggia conservatory is a better investment still due to the fact that it offers the looks of an extension at a price that is closer to a normal conservatory.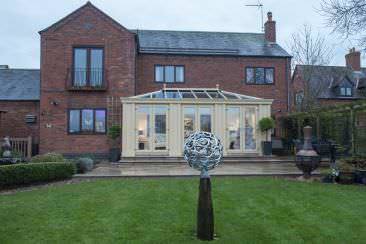 The Loggia conservatory system uses a unique super insulated column design to provide structural integrity that approaches that of a Building Regulations compliant extension. The manufacturer will add extra strengthening to the columns if the ground it is to be built on makes this necessary. This means that your new conservatory will last for far longer than a standard conservatory design and will be able to withstand whatever the weather can throw at it.
Inside a Loggia the walls are plastered to give it the feel of a normal room in your house. The transition from the main building out into the Loggia is seamless. The space can be heated with ultra-efficient customised heating panels that are adjusted using a wireless controller. Due to the energy efficiency of the building materials in a Loggia the new space won't come with a huge additional heating bill.
The look of your Loggia can be adjusted in a huge number of different ways. You can specify how much of the new conservatory will be glass and how much will be plastered walling or roof. The columns can be positioned in a variety of different places in the walls of the building to create different looks. If positioned adjacent to the walls of your house they can be fitted with concealed downpipes to drain water from the roof without the need for unsightly plastic pipework. The bases of the columns can also be specified in a range of different styles to suit your home and garden.
For people with existing conservatories, it is possible in many cases for them to be converted to a Loggia design. As a Loggia conservatory is four times stiffer than a standard conservatory, this could represent an excellent investment both in terms of extending the your conservatory's life and improving the look of your home.