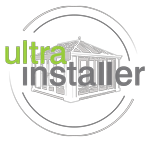 What's the Best Kind of Underfloor Heating for an Orangery or Conservatory?
8th September 2015
Find an Installer
Not that long ago, underfloor heating (UFH) seemed an extravagance choice for a conservatory, but the benefits of the system quickly spread, and now many homeowners don't think twice about installing it. Fitting UFH under existing floors can be disruptive, which is why having it done when you're installing a conservatory or orangery makes a lot of sense.
If you've never experienced underfloor heating before, it'll be hard to appreciate the many benefits a feature like this will bring! On top of that, it's an efficient, gentle way of warming your whole conservatory or orangery – and, because there are no pipes, grilles or radiators on the walls, you can make better use of the space that you have available as well.
What Type of Underfloor Heating is Best for a Conservatory or Orangery?
Wet System
A hot water or wet UFH system takes its heat from your existing central heating system. Heated water is pumped into plastic pipes that are laid in a subfloor under the main floor surface of your conservatory or orangery.
One of the advantages of this system is that it uses heated water more efficiently than your radiators, to generate a comfortable floor temperature of between 23 - 32 C, so heating your conservatory or orangery will cost you less over time.
A wet system is ideal for conservatories because you can include the installation as part of the project, rather than having to lift an existing floor. This makes installing the system in your conservatory or orangery much easier for your fitter.
Electric System
Electric UFH is delivered by a system of interconnected elements, usually in rolls of matting. This is spread over the floor of your conservatory or orangery and connected to your thermostat and mains power. Typically, electric UFH is less expensive to install but costs more than a wet system.
Electric systems can also be installed easily under existing floors and fitted under carpets, as well as in upstairs rooms. This type of underfloor heating is, therefore, extremely versatile and will give you a wide range of choices when planning your home improvement project.
---
Floor Types
UFH works with most types of flooring, including carpets with less than 2.5 tog of thermal resistance. UFH also works well under stone, ceramic tile, and terracotta flooring, but will take longer to warm up the room in your conservatory or orangery, depending on the thickness of the tiles.
Once a flagstone floor has warmed up, it retains heat very well. Timber flooring is suitable for use with UFH, although it is best to seek advice from your supplier first. UFH can be used under some vinyl and laminate flooring, but not all types are compatible, so again, always check first.
Other Ways to Keep Your Orangery or Conservatory Comfortable
Underfloor heating is a great way to keep your new room warm and cosy during those colder autumn and winter months. But you'll need to appropriate other suitable apparatus to make sure your conservatory or orangery is the perfect temperature all year round.
Choose the Right Glazing
If you are updating your conservatory or orangery, think carefully about what glass you want to use. Ultraframe uses Conservaglass in its installations: a type of glazing that blocks out up to 83% of solar rays to prevent your room getting too hot in summer while stopping heat leakage during colder periods.
Ventilate Your New Room
It's important to keep air circulating in your orangery or conservatory to avoid the build-up of condensation which, if left unchecked, could turn to mould. A number of ventilation options will be available when you choose Ultraframe, including:
Trickle Vents
These come as standard with our replacement conservatory roofs and help filter out unwanted warm air by encouraging the convection process.
Roof Vents. These can be supplied in manual or automatic form, the latter of which uses intelligent rain and temperature sensors to decide when to open or close.
Choose the Right Doors and Windows
Our conservatory roofs are compatible with all roofing systems and can comfortably accommodate the introduction of bi-fold or sliding patio doors into their design. Because these types of door extend almost as far as the threshold of your conservatory or orangery, they allow for an influx of natural air from the outside. Add tilt and turn windows to the mix – which will catch side breezes other designs might miss – to add the finishing touch to your new room and turn it into a space that can be used all year long.
---
Find Your Nearest Ultra Installer

For advice about underfloor heating, conservatories, orangeries – or any other Ultraframe product - use our free search tool. You can also request a call back from our team during the process, in which case we'll call you for a more in-depth chat.