Redefining the Conservatory
Joe Martoccia, recently appointed Sales and Marketing Director at Ultraframe reveals that there is life in the future of the Conservatory………..but not as we know it.
Coming into the industry I have noticed a real polarisation in the attitude to business of Fabricators, some are set in their ways and keep doing the same old same old, complaining about lower volumes from the heyday of the conservatory, (some 50%-60% down from the peak according to Palmer) complaints about reduced margins and severe competition, believing that they are victims of the market and can do little to change the landscape. Others however, see that they have to change their business model, be more creative, be forward thinking and ultimately add value to their business proposition. At Ultraframe we are fortunate, the core of our fabricator network and indeed our other channels to market, are firmly of the belief that they have to tailor their businesses to suit the fast changing and growing demands of a the end client. These will be the businesses that thrive at the expense of others.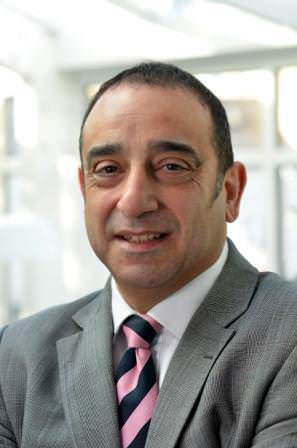 For our part, we have to continually strive to deliver, creating a platform from which our network can prosper. Quality and service are a given in this day and age, although I am shocked with the attitude of some of our competitors suggesting that fit for purpose is good enough, or that column inches of spin will overcome the inadequacies of their product. I think most people see this for what it is, the real high ground is earned by delivering on what today's demanding and discerning consumer really wants, ultimately it is the consumer that is driving change throughout our industry supply chain and in my view we had better listen to them if we want our industry to prosper. We get it, I think we always have at Ultraframe, whilst essentially we are a business to business brand, we have always been close to the consumer, understanding their needs and wants better than most, but the trick is to interpret them into future proof products.
We recently undertook some consumer research, the results vindicated our product development and innovation strategy and helped shape the future generation of new products currently under development.
Our appointed market research company were tasked with identifying two groups of respondents, couples that had purchased a conservatory and couples that were starting the journey to buying a conservatory. Without exception every couple that had bought a standard conservatory would have changed their buying decision had they seen some of the options including our Livinroom Orangery, even at the higher price point. Couples on the buying journey, were not aware of the variety of conservatory design options available today and wanted to know more about where to see and buy some of our products like Veranda, Livinroom and the wide variety of coloured roof options. This has led us to rethink our entire consumer marketing strategy, from web design to developing better sales tools for our network to use. The other important findings from the research proved that consumers are looking for a different kind of structure and a standard conservatory whilst it has it's appeal, has to be evolved to meet modern day demands.
We are very much on a journey at Ultraframe, looking to redefine the conservatory and deliver consumers what they really want, not what the industry thinks they want. To do this we have gone back to the basics, being new to the industry, I can ask the odd daft question and get away with it. I have deduced that whilst the standard conservatory remains an aspirational purchase, but for many it is a practical, affordable, quick easy solution to delivering additional space, only they don't really know where to get this from……………yet.
If the traditional conservatory market is dwindling, what we need to do is to look beyond the obvious and dare I say it, think outside the box. Most industry pundits see at best a flat market for the foreseeable future, so if we have a desire to grow our businesses then we need to look at new markets, in those new markets we will no doubt need to develop new products.
Our thinking is most certainly taking us outside of the standard conservatory offering and more into the glazed extension market. With that comes a variety of products our Fabricator network can key into, increasing their average sale potential way beyond the supply of a standard roof, more importantly we will be delivering the opportunity for our network to tap into a completely different market.
When we examine the core competencies of the industry, we see some supreme marketing skills at the consumer facing end, smart engineering solutions, and most important an agile, flexible delivery system via our Installer network. At Ultraframe we are blessed in working with some of the UK's best Installers as members of our Ultra Installer scheme, it's a very robust symbiotic relationship, they benefit from our lead generation and third party accreditation scheme run by the BBA and we benefit from probably the highest quality roof installation provision in the UK.
So having identified the opportunities, examined our delivery process from concept to installation, we know we have a supreme delivery mechanism for launching product into new market areas.
We are making final preparations to launch what we see as a game changing product into the UK market this Summer. The product really does redefine the conservatory, so much so, we can no longer call it a conservatory, we have a brand new name which will be revealed when we launch the product. We have used all of our experience and when I say our experience, I mean in the broadest sense, we believe that we can deliver this brand new end to end solution via the best network in the UK conservatory market, a true team effort.
With this product comes a whole host of opportunities for our network, helping to strengthen our joint position as the number one conservatory roof and solutions channel in the UK.
I am looking forward to sharing more information with readers of the Fabricator magazine later this Summer when we launch our new product.