New Year, New Extension?
Friday 18th December, 2015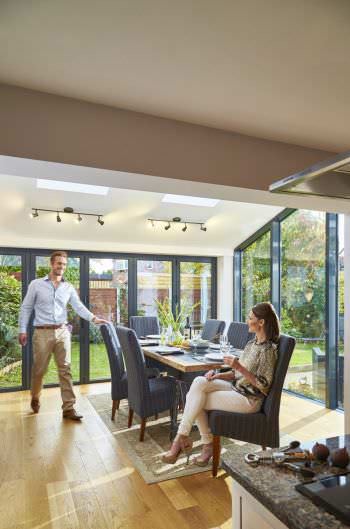 If there's one day of the year when your house and your patience is tested to the limit – then it's Christmas Day. That is unless you're fortunate enough to be going elsewhere. But if you're thinking of extending your home then Christmas is the perfect time to consider how much space you might need when your house is at capacity, and critically how you want to use the space in the future. The decisions can seem daunting – do you need planning permission, building regulations, how do you find the right partner to do the work? So we've pulled together a simple guide to help you make the right choices.
Space for now, space for the future – some people love a full house and entertaining, if that's you then Christmas will be perfect. But what sort of house best accommodates a wealth of visitors? Consider whether you like open plan entertaining, or if you prefer to keep spaces separate? At Christmas it's not always ideal for your guests to see Christmas carnage going on in the kitchen, but it is after all just one day of the year. A big island unit to seat guests nibbling on savory delights isn't everybody's idea of kitchen heaven. So think about what works best for you – is it space for open plan living you need or an extra cosy conservatory to find some sanctuary?
Kids, toys and the 'plastic' years – if you've got children then every Christmas comes a glut of new things – whether it's gaming, dolls houses, computers or a play kitchen, you can be rest assured that you'll need to find a space for all the extra stuff. But think about the age of your children when you consider an extension. If you've got small children, or even planning a family, then a playroom in the form of a solid roof extension using Livinroof or Ultraroof380 will keep your room user-friendly all year round. Also consider if you want the extra space to be open or closed off to the rest of the house? Open plan living is a great way to create a super sociable space for growing families but sometimes having a space that can be closed off keeps the room flexible over the coming years.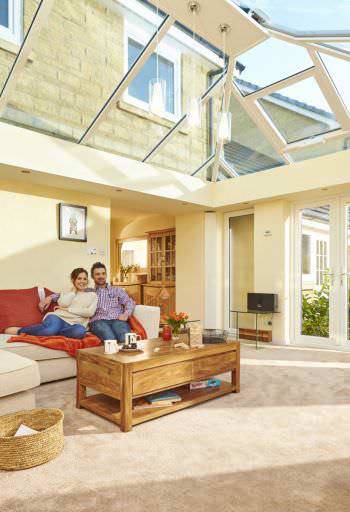 To knock through or not? – traditionally home owners were put off by the thought off 'knocking through' because it appeared to come with complications, red tape and of course additional cost. Hence the popularity of the conservatory. Still a popular choice today for home owners looking for extra living space as an additional room filled with natural daylight. But the decision to knock through shouldn't be about ease and convenience. All of our Building Regulation compliant extensions, called the Harlington, Mottram and Tatton are pre-approved to Building Regulations, completely eliminating any uncertainty or headache.
Time to plan – most of our Ultra Installers are open during the Christmas period so it's a perfect time to make some appointments and consider some decision options. Once you've agreed what your extension will look like you can crack on in earnest in the New Year. An extension from Ultraframe can be up and operational in as little as four weeks – now that's a great New Year gift!