Tips on how to care for your Ultraframe conservatory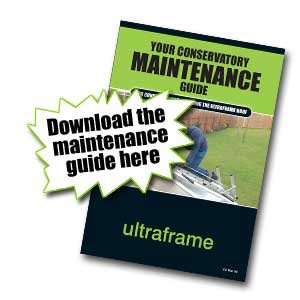 Once you have purchased your Ultraframe conservatory, it is essential to carry out the simplest of maintenance to ensure you can enjoy it for many years to come.

The Ultraframe Conservatory Maintenance Guide offers tips on how to care for every part of your conservatory - roof, external frames, glazing material, guttering - we can advise you on every aspect.

To download the brochure simply click on the icon below or click here to email us if you prefer Ultraframe to post you a printed copy.
Download Document