Orangery Overview
For a bespoke solution to adding light and space to your home choose the Ultraframe Orangery.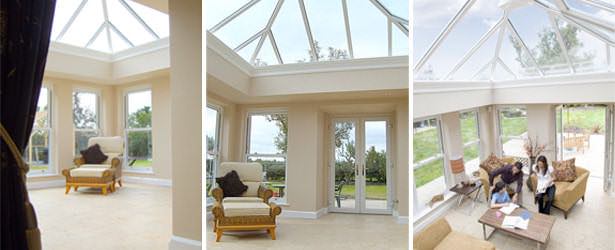 Orangeries or conservatories?

Orangeries offer a slightly different take on traditional conservatories. And an Ultraframe orangery is a great way to add conservatory-style light and space to your home.

The orangery is basically a traditional, atrium-style conservatory, but with bang-up-to-date technology from Ultraframe. With an orangery, your adjoining rooms flood with light and there's a feeling of grandeur that comes from the interior height of the orangery.


The Ultraframe Orangery Range

The Ultraframe orangery range, like conservatory styles, features traditional and contemporary designs, falling somewhere between conservatory and traditional extension styles. With their brick pillars, orangeries offer more privacy than conservatory styles and the interior height provides a breathtaking focal point through which light floods in to your home. Your Ultraframe orangery will also offer a seamless link between your home and garden.






Livin Room Orangery

The Livin Room orangery is Ultraframe's contemporary take on the classic orangery design. The Livin Room orangery uses the well proven Classic conservatory roof at its heart, and then adds a well engineered internal perimeter ceiling.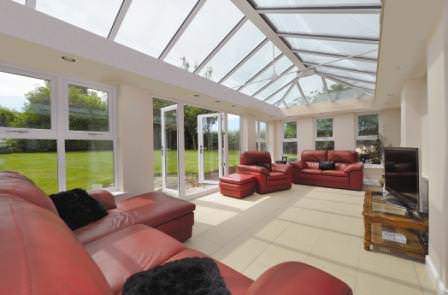 The Livin Room orangery creates perfect combination of all the benefits of a conservatory along with the benefits of a traditional extension. The Livin Room orangery is light and airy, yet is fused with solidity and feel of an extension.

Most importantly this feel and look can be achieved at a price point not dissimilar to a conservatory


Traditional Orangery

The Ultraframe traditional orangery is a new take on the traditional atrium style conservatories, brought up to date with the latest roofing technology by Ultraframe.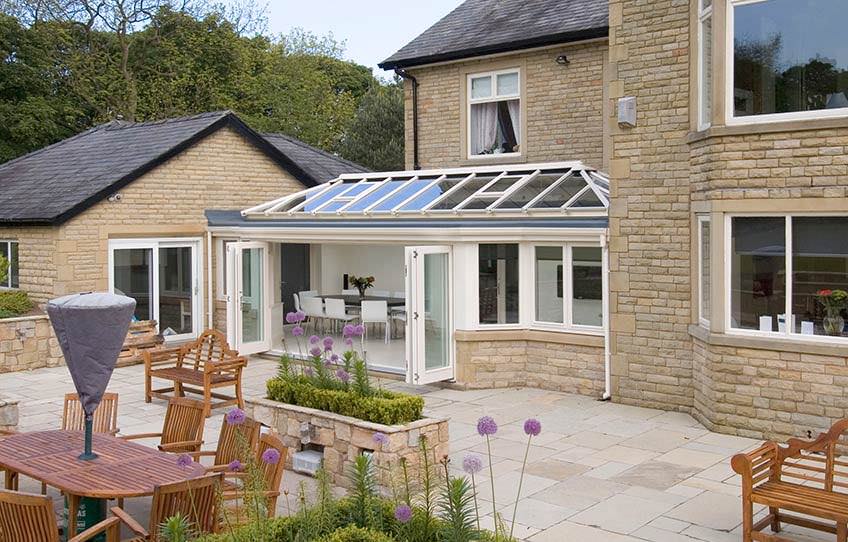 The traditional orangery features a flat roof externally, and internally perimeter, like the Livin Room Orangery, there is a plasterboard perimeter. The brick pillars give this orangery a feeling of grandeur and also offers more privacy compared to a standard conservatory. Coupled with bi-folding doors, the traditional orangery really has to be seen to be believed.

Today's orangeries, like conservatory styles, are generally buildings with glazed sides and brick or wood supports. Orangeries use less glass than modern conservatory styles. The traditional orangery is the ultimate in home improvements, and the only place to get it... Ultraframe.

Stand out from the crowd and choose the Ultraframe Orangery.